General Manager's Speech

Current Position:
Home
>>
About Group
>>
General Manager's Speech
M&W People: Listen to the belief with Honest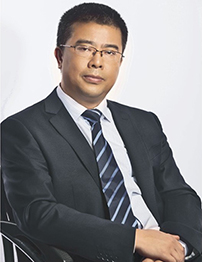 All creatures have been living in our only common homeland-the earth, for millions of years. "Energy saving and emission reduction" is our common sense and responsibility for people living and better life. China made important contribution to world economy and social development, and meanwhile, it is also a solemn commitment made by China.
We are keeping our belief since our establishment: To be the most influential system service provider of fluid energy saving field. To make this, we integrated three core business areas, including equipment manufacture, technology application and energy saving service, and we actively contributes to fluid energy saving field.
We listen to the comments from the society, customers, shareholders and staff, because they are our responsibility, our drive and power source.
We work hard and sincerely hope to cooperate with all you friends to push the fluid energy saving industry development, improve fluid system efficiency, enhance the sustainable development ability, to make blue sky, green land, clear water, better and more harmonious planet and human beings.